B.A., M.A. (Classics), University of Hawaii, 1982, 1984; Ph.D. (Classics), University of California-Los Angeles, 1990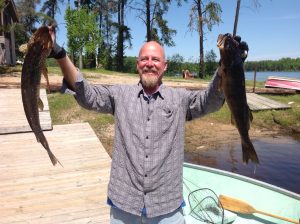 Steve Reece grew up in the town of Niigata on the west coast of Northern Japan. He taught at UCLA, Texas A&M University, and Vanderbilt University (Mellon Fellow) before coming to St. Olaf in 1994. He has published a wide variety of articles and book chapters on Homeric studies, New Testament studies, comparative oral traditions, historical linguistics, and pedagogy. In 2015 Reece was named the O.C. and Patricia Boldt Distinguished Teaching Professor in the Humanities.
Reece is the author of a book about the rituals of ancient Greek hospitality (The Stranger's Welcome: Oral Theory and the Aesthetics of the Homeric Hospitality Scene, University of Michigan Press) and a book on early Greek etymology (Homer's Winged Words: Junctural Metanalysis in Homer in the Light of Oral-Formulaic Theory, E.J. Brill Press), for which he received a Woodrow Wilson Fellowship. His latest book, Paul's Large Letters: Paul's Autographic Subscription in the Light of Ancient Epistolary Conventions, was published in 2016 by Bloomsbury T&T Clark.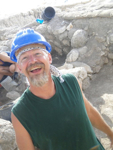 Reece is engaged in a long-term project on allusions to classical literature in Luke-Acts and the letters of Paul, for which he received a FaCE grant through the Associated Colleges of the Midwest. He has done research at the American School of Classical Studies at Athens (Lord Fellowship), the Center for Studies in Oral Tradition at the University of Missouri (NEH Fellowship), the American Academy in Rome (Fulbright Fellowship), and the Center for Hellenic Studies in Washington, D.C. He has lectured broadly, is called on frequently to act as referee for professional journals and university presses, and has been a consultant for IBM, E.J. Brill Press, and the Center for Studies in Oral Tradition.

He has chaired the St. Olaf Department of Classics for two years and served a term as President of the Classical Association of Minnesota. In the summer of 2010 he participated in the archaeological excavations at Tel Megiddo in northern Israel; for proof, see the photo.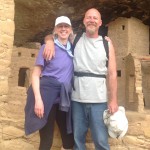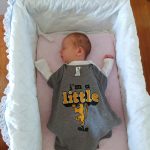 In his spare time Reece is a hopeful fisherman, a "wannabee" basketball player, and an indolent bike-rider. Besides being able to speak Japanese with a Tennessee accent, his greatest claims to fame are having climbed a dozen active volcanoes and having served as a consultant for the Hollywood production of Bill and Ted's Excellent Adventures.

He is married to Rhonda Reece, former Minister of Music at Bethel Lutheran Church in Northfield; the photo at left shows them exploring petroglyphs in Colorado. They have a son Taylor, a daughter-in-law Kayli, a newborn granddaughter Ellie (asleep in the photo at right), and a daughter Hannah.

Courses in 2019-2020: Semester II = Classics 396 (Directed Undergraduate Research), Greek 253 (New Testament Greek), Latin 112B (Beginning Latin II)