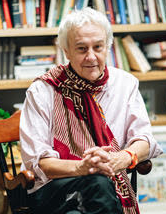 Charles Taliaferro (BA Goddard College; MA University of Rhode Island; MTS Harvard; MA, Ph.D. Brown) has been a member of St. Olaf's Department of Philosophy since 1985. Like other professors around the world, and not just at St. Olaf, who promote inclusion and confront white supremacy and racial inequality, Taliaferro has argued for justice in terms of race, economics, gender not just in the class and seminar room, but in three books, a series of articles, newspaper interviews (mostly in Minneapolis and in Iran), and in lectures at Oxford University, Manchester University, and at Middlebury College where he advocated Black Lives Matter, later published as:
https://www.pdcnet.org/pc/content/pc_2017_0019_0001_0103_0119
As a 68 year old, 2020-2021 will be his last year at St. Olaf as a full time professor. He then anticipates teaching philosophy in Minnesota prisons, beginning in 2022 for three years, with the expectation that he will (after some first-hand experience) be an advocate for prison reform. He welcomes any and all emails from St. Olaf students on matters of race and racism. He is especially convicted of the importance of addressing this personally, as (on his father's side) he is a descendent of a Virginia family that fought for the Confederacy. He is deeply concerned with the existential reality of historical crime and the possibility of lamentation / repentance / restitution / reconciliation.
Prior to St. Olaf, he taught at the University of Massachusetts and the University of Notre Dame; he has been a Visiting Scholar at Oxford University, New York University, Princeton, and Columbia. He has authored or co-authored or co-edited over 30 books; three of these are audio books that can be ordered here:
Aesthetics: A Beginner's Guide
Philosophy of Religion: A Beginner's Guide
His books and papers have been translated into Russian, Chinese, Portugues, German, Farsi, Korean, and Turkish (in process). He is the Editor-in-Chief of Open Theology and is on the editorial boards of Sophia, Religious Studies Review, and Philosophy Compass. He has given invited lectures at Oxford, Cambridge, Saint Andrews, the University of Glasgow, Uppsala University, Copenhagen University, the Gregorian (Rome), the University of London, the University of Toronto, Mount Royal University, the University of Chicago, Harvard, Yale, Princeton, Columbia, NYU, the University of Wisconsin, Middlebury, Carleton, Macalister, and at universities in China, Russia, Brazil, Germany, and Austria. He has co-authored over twenty book chapters and articles with St. Olaf undergraduate students and recent graduates. With Elsa Marty (St. Olaf grad, University of Chicago doctoral student), he co-edited two editions of A Dictionary in Philosophy of Religion (London: Bloomsbury, 2010, 2018) involving over 35 scholars.
For Charles's CV, click here.
Charles's publications include contributions to philosophy of religion, philosophy of mind, aesthetics, environmental ethics, and the history of ideas (especially the 17th century Cambridge Platonists). One recent project is his co-editing with Chad Meister The History of Evil in six volumes with Routledge, involving over 130 scholars from around the world.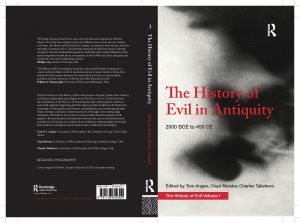 He is currently co-editing a four volume Encyclopedia of Philosophy of Religion with Stewart Goetz (to be published by Wiley Blackwell) involving 350 scholars from around the world.
Charles is passionately committed to constructive Muslim-Christian dialogue, especially as this involves engaging Iranian philosophers.
Impact of Islamic philosophers on western philosophy is huge
Quran is the soul of Islam
The world does well to remember gift of Islam to civilzation

Charles with Thomas Churchill (class of 2014) in Tehran
In addition to scholarly work, Charles has authored or co-authored (often with students) chapters in philosophy and popular culture volumes such as The Rolling Stones and Philosophy. For some of his television work, see the show Mental Engineering.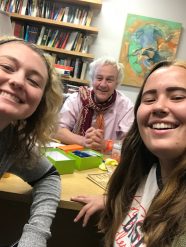 Charles in October 2019 with two Rugby philosophy students.
Professor Taliaferro rarely uses conventional mid-term or final exams. Instead, Taliaferro assigns students "creative finals" in which they can create some final project that reflects some aspect of the course they have taken. In the course Philosophical Theology two students made a casket with the writings of Kierkegaard printed on the inside and outside, encouraging the professor and class members to enter the casket to contemplate the meaning of life and death.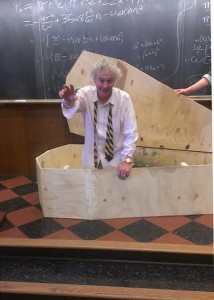 Prof. Taliaferro contemplating Kierkegaard.